Thursday, December 3, 2020
Check out the path that our new shuttle bus has taken so far in its production journey: all across the Midwest!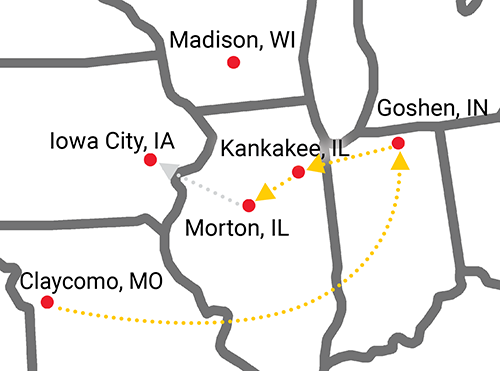 An American-made vehicle, the chassis was assembled at the Ford plant in Claycomo, MO (a suburb of Kansas City)
Next it was sent to Starcraft Bus in Goshen, IN, where the body was installed and it was made ADA compliant (e.g., wheelchair lift added).
Then it went to the dealership Midwest Transit in Kankakee, IL.
We brought it to AutonomouStuff—our partners in Morton, IL—where it is now being instrumented with the cameras, radar, lidar, and other equipment that will allow it to drive in automated mode (while supervised) along our route.
In the meantime, our partners Mandli Communications in Madison, WI, will create high-definition maps of our route.
And next summer it will make its way back to the University of Iowa in Iowa City.
We're excited to see it coming together!
Next steps
We are working with University of Iowa Cambus to develop safety driver training protocols to ensure our trips are safe and comfortable for our riders. Our safety drivers and co-pilots are specially trained with years of experience using these technologies.
We will be instrumenting several traffic signals along our route to work with the automation.
Note on COVID-19: While the drives will not begin until summer 2021, we will continue to monitor the COVID-19 situation and adapt as needed. We have consulted with infectious disease experts and are planning proper precautions (for all of our research studies) to protect everyone involved. 
Ways you can help
More photos
The vehicle is equipped with a wheelchair lift and is ADA compliant: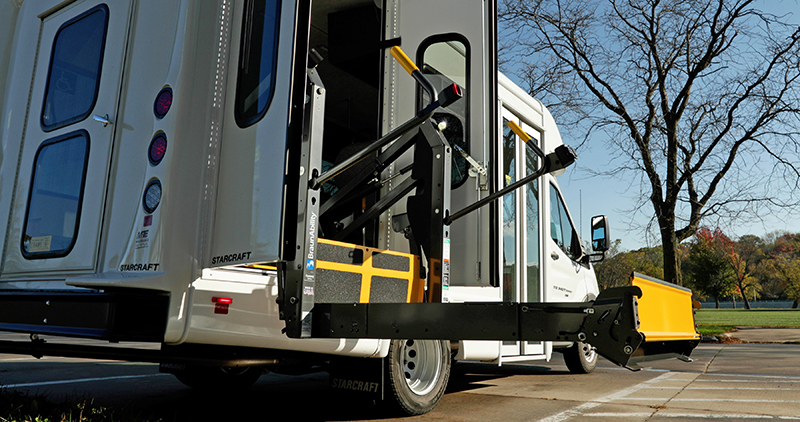 Our partners at AutonomouStuff are installing automated equipment as we speak: