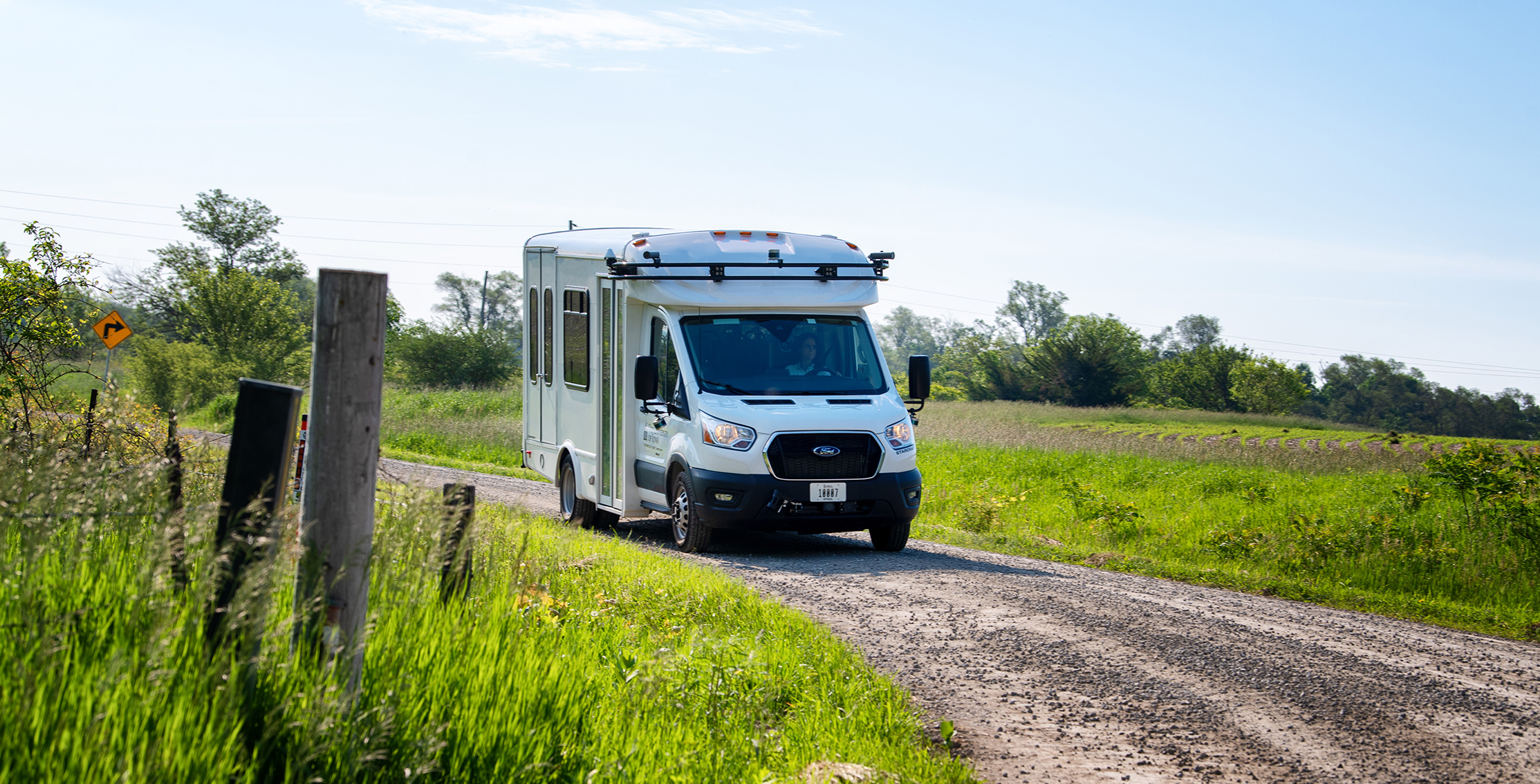 Automated Driving Systems (ADS) for Rural America
ADS for Rural America is a project that is testing the use of automated driving technologies on high-speed, rural roadways to examine and understand the unique needs of rural environments, while working toward solutions that improve safety and mobility.
Goals
1. Improve safety on our nation's roadways with the integration of Automated Driving Systems (ADS). ADS technologies show promise of greater safety on our roadways by preventing crashes.
2. Represent rural roadways in AV research. Rural roads present unique challenges:
Sharp curves and grades
Limited sight distances
Gravel, unpaved roads without lane markings
Slow-moving vehicles on the road, such as farm equipment
Animals on the road
Extreme weather conditions
Due to the complexity of rural environments, most AV testing and mapping has been focused on urban, clearly‐marked roads. We're doing rural testing for rural solutions.
3. Broaden mobility: Show how automated vehicles can provide transportation options for those not able to drive, such as aging populations and those with disabilities. We aim to connect those people in rural areas to the services they need. Since public transportation is often scarce or non-existent in rural areas, mobility means independence and can significantly improve quality of life.
While 19% of Americans live in rural areas, nearly 50% of traffic fatalities occur on rural roads.
News
Tuesday, November 14, 2023
Watch the recording of our fifth webinar to learn about our top nine challenges and successes from testing a highly automated vehicle on rural Iowa roads, including driving under automation on gravel, in winter weather, using high speeds (65 mph), and more.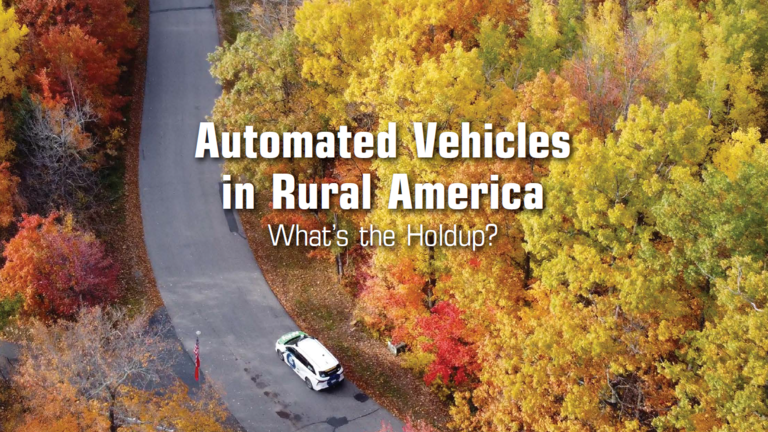 Thursday, October 19, 2023
TR News recently published an article with two of our Iowa team authors titled 'Automated vehicles in rural America: What's the holdup?'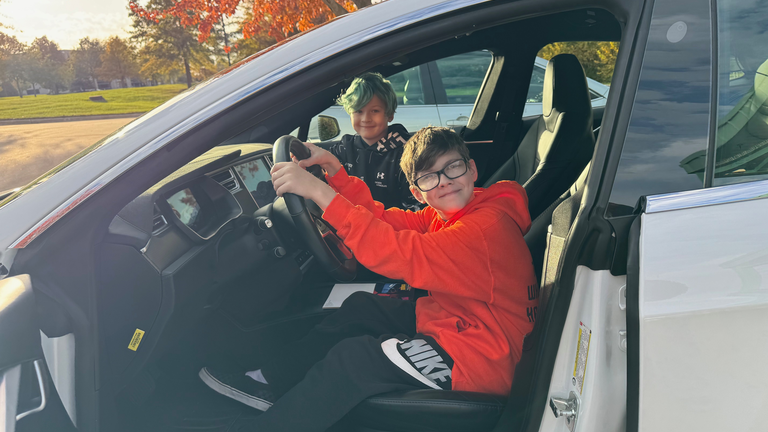 Wednesday, October 18, 2023
Thank you to everyone who joined us for our public open house and took a ride in our automated Transit!

This $7 million project is funded by the U.S. Department of Transportation and is spearheaded by researchers at the Driving Safety Research Institute at the University of Iowa.