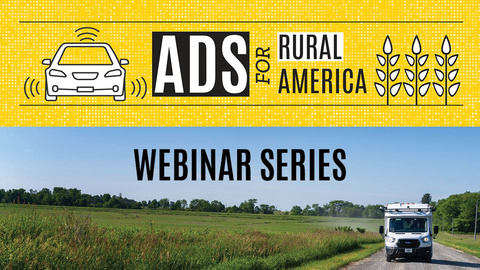 The fourth webinar in our five-part series was held on Thursday, April 13, and focused on our data portal. Our project data is publicly available for analysis and has been augmented for ease of use. This webinar covered: 
Types of data and how data are being collected
Database schema and query design
How to access and use our data portal
This webinar is intended for researchers who are interested in vehicle automation, its performance, and perception. 
Our data portal can be accessed at data.adsforruralamerica.uiowa.edu. 
Watch the webinar recording below or on our YouTube channel.
Recordings of all previous ADS for Rural America webinars are available at adsforruralamerica.uiowa.edu. Questions? Email kristine-roggentien@uiowa.edu.