Thursday, February 2, 2023
The third webinar in a five-part series focused on rider and safety driver experience and anxiety. Watch the recording below.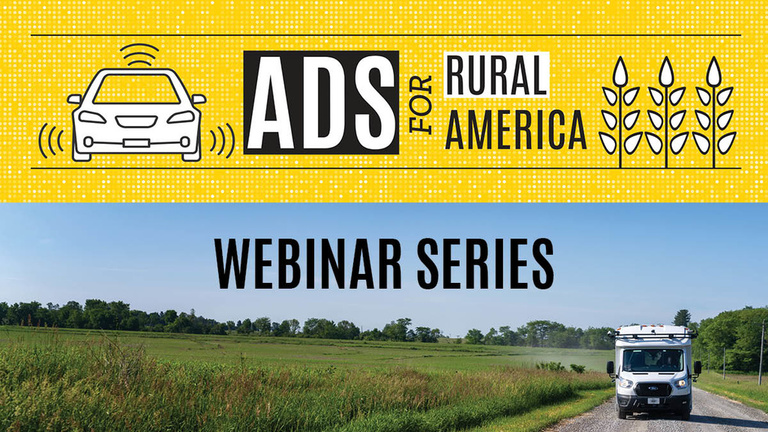 Topic: "Rider and Safety Driver Experience." This webinar included video interviews of past riders/participants, results of rider surveys (including their anxiety levels and perceptions of the technology), our process of working with riders, as well as safety driver experience and perceptions. 
When: Thursday, February 2, at 1 p.m. central 
Recording
In future webinars, we'll talk about the data we are collecting and more lessons learned. Recordings will be available after each webinar at adsforruralamerica.uiowa.edu.
Our webinar series is geared toward professionals who work in driving research or with automated vehicles, but they are open to anyone interested. Questions? Email kristine-roggentien@uiowa.edu.