We've launched a webinar series about our ADS for Rural America project. Watch a recording of our first webinar below.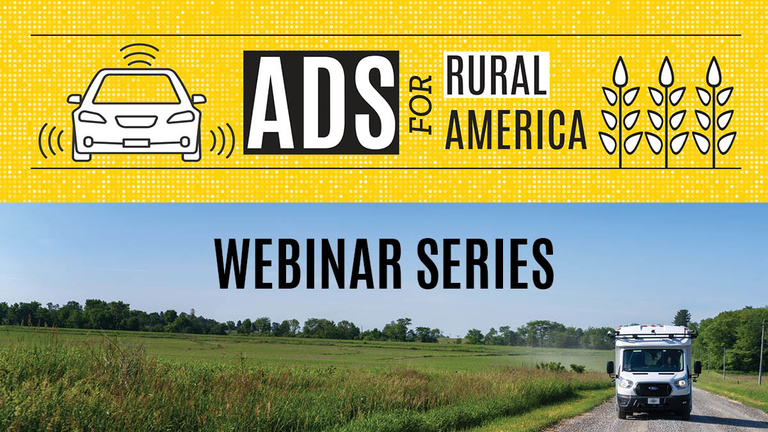 Webinar #1: 
Topic: "Focus on Safety," where we discussed our Safety Management Plan and what we're doing to keep everyone safe (including safety team roles and training, vehicle inspections, and other protocols), along with some lessons learned from Phases 1 and 2 of our project
When: Thursday, April 21, from 10 to 11 a.m. central
Here is a recording of the webinar:
In future webinars, we'll talk about the data we are collecting, more lessons learned, and other topics. Let us know if you have anything you'd like us to discuss. They will be held quarterly through summer 2023, and recordings will be available after each webinar at adsforruralamerica.uiowa.edu.
These are geared toward professionals who work in driving research or with automated vehicles, but are open to anyone interested. Questions? Email kristine-roggentien@uiowa.edu.